About us.
We're a small family owned business out of NJ. A few years back, we made the choice to start saving money by eating healthier food made at home. We picked up a great chef's knife during our travels and it completely changed our attitude to home cooking. So, we made an online store to share that transformation and make these knives readily available to everyone back home and the rest of the world.
It all began with one question.
Why it is so hard to find a great knife at a reasonable price?
Somewhere along the line, knives became complicated. Brands and origin overshadowed utility and prices skyrocketed. But knives shouldn't be expensive or intimidating, so we set out to bring back beauty and utility at an affordable price.
Design & quality meet utility.
Dozen of designers and engineers work together to make every aspect of your knife elegant, understated, and something you'll be proud to use.








We're proud to show you around.
All of our partners pay responsible wages with benefits in safe, clean working environments.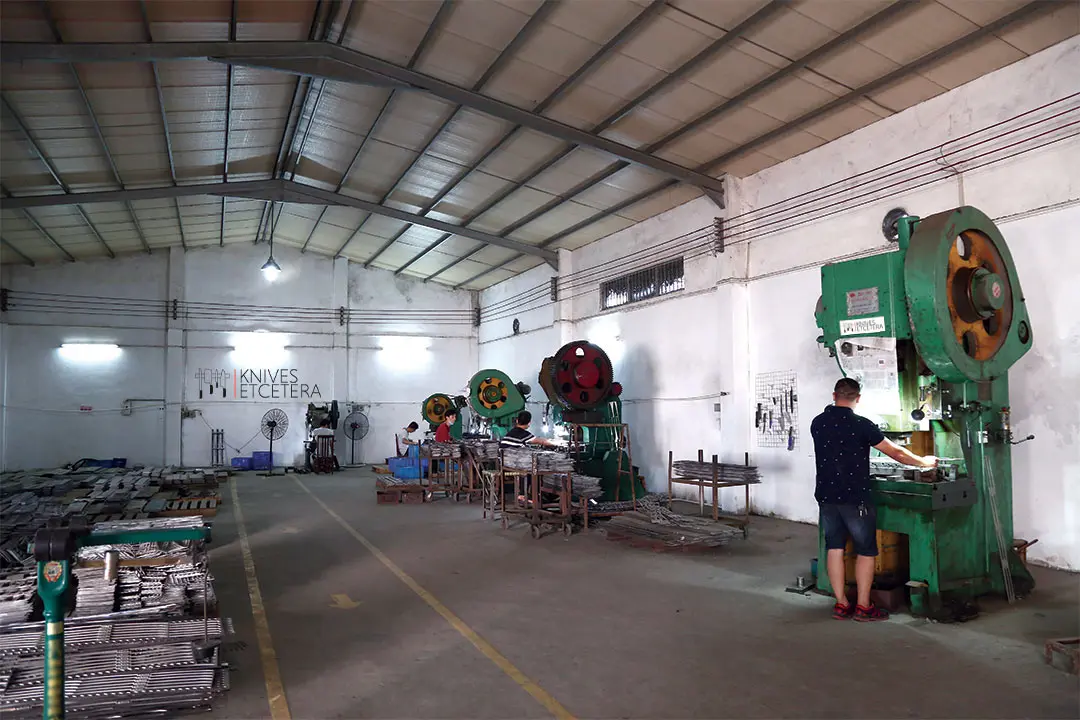 We cut the fat, not the corners.
A dead simple supply chain that delivers amazing knives directly to your door.
Knives Et Cetera

Other Brands

Time to find your perfect knife.
Grab our four best selling blades along with our sleek and minimal knife stand for a serious kitchen upgrade. When bought together, save a whopping 15% on some of the best knives on the planet.