Come Apart Kitchen Shears
Come Apart Kitchen Shears
Are you ready to add a brand-new product to your list of kitchen favorites? The Knives Etcetera stainless steel kitchen shears can change the game regarding your culinary tools.
This versatile pair of scissors is efficient, multi-purpose, and can be taken apart. Whether you are chopping fresh herbs or vegetables, cutting a chicken, or snipping fresh flowers, you need to add these heavy-duty scissors to your shopping list.
Heavy duty snip.
What Should You Look For?
When looking to purchase the best kitchen shears for cutting, you need to pay attention to the following:
Type

There are a variety of heavy duty kitchen shears that come apart for customers to choose from. Multi-purpose products are the most versatile option as they can be used for various tasks. You can use these to slice through your poultry, meat, fish, and vegetables. These heavy duty utensils are helpful in the kitchen when you need to cut through poultry bones. The option you choose depends on your specific budget and what you plan to use the product for.

Features

Kitchen scissors that come apart should not only act like a sharp knife for cutting food, meat, or fish; many of these products include a bottle opener and jar opener and are easy to clean.

Ensure you review the cleaning requirements, whether they can be taken apart, or whether the scissors are suitable for left-handed people, if that applies.

Grip

The grip report on the blades and handle of your kitchen tool is crucial. When searching for the ideal product, ensure the handles are padded and non-slip for a smooth cutting action. Additionally, look for a micro-serrated blade, so you do not have to worry about rust or how to clean the scissors. A serrated edge helps ensure the food or items do not slip out.
How Do The Shears Come Apart?
It is simple to take apart the sharp double blades:
Hold the handle of the product, ensuring that the blade points away from you.
Find the pivot that connects the two blades via a bolt.
Hold one blade handle stationary and move the other back and forth. You want to unsnap the shear during this motion.
Once you hear the snap, you can separate each blade from the other.
The fact that these heavy-duty shears come apart is a beneficial feature regarding cooking and cleaning.
High-quality Stainless Steel Culinary Scissors
You could shop for kitchen scissors to use for cutting meat, poultry, fish, bone, or for a variety of other related purposes. Are you ready to take your culinary skills to the next level with a pair?
This sharp blade has ample 4 stars and 5 stars customer reviews, so you know you are going to get high-quality performance from the product.
So far so good
Sharp, love how the halves separate for cleaning. Don't think I'll need another kitchen scissors ever again.
Fantastic
Absolutely the perfect balance
First impressions.
These shears are made like an heavy duty
pair of scissors ,they are very sharp .They look and feel like a product that will last,but only time will tell.
Outstanding product
LOVE these shears! Really sharp, and excellent quality. Planning to buy another pair!
Excellent kitch knives
The knife is strong, sharpe and cuts very well indeed. It is also easy to clean after cutting fatty meat
sharp and clean
love my new shears . they come apart easily to wash in the dishwasher .
And boy are they sharp.
They cut everything I've tried
Love them. Heavy duty and easy to use, even with arthritis. A great find!
Come-Apart Kitchen Shears

Take a look at these.
Elevate your kitchen to new heights.
Grab our four best selling blades along with our sleek and minimal knife stand for a serious kitchen upgrade. When bought together, save a whopping 15% on some of the best knives on the planet.
Bundle & save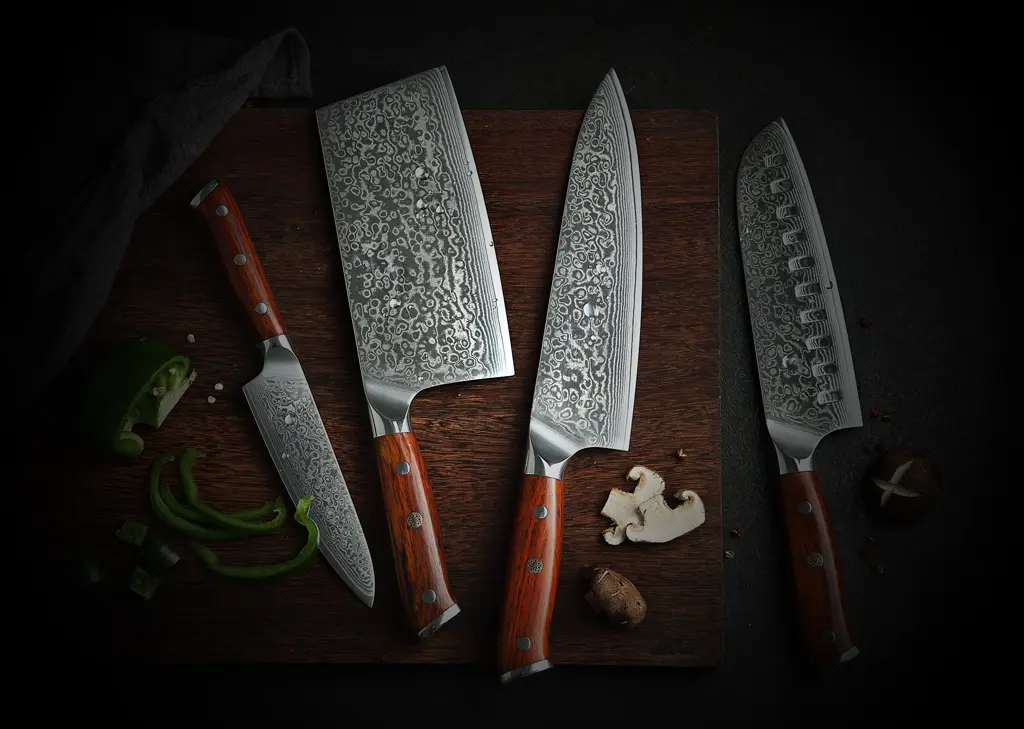 Related blog articles.